How To Choose The Right Entertainer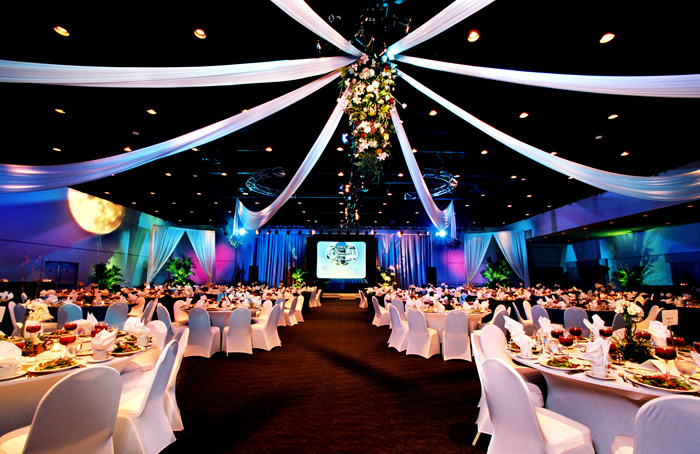 Muted laughter. Polite applause. People shifting in their seats, stealing the occasional glance at their watches. This is not the scenario you want for the entertainment portion of your corporate event. It may happen, however, if you're not careful about choosing the entertainer. From selecting just the right person to booking the performer well ahead of time, there are several steps to the process. When you're responsible for booking your corporate event entertainment, keep the following things in mind.
1.) Show Length
The first thing to consider is how long the entertainment will last. While a comedy special typically lasts an hour and a half, corporate events are a very different environment, and thus the show length should be adjusted accordingly.
2.) Price
A low-cost entertainer is less likely to be as professional as one who comes with a slightly higher price tag. When you're planning how to divide up your budget, don't allocate the smallest funds to entertainment. If you're paying for someone to spend thirty minutes to an hour at your event and amaze audiences with their talent, you want to make sure the money is well spent.
3.) Fit
A professional entertainer will want to make sure that he or she is the right person for your gathering.  They may ask how many people are attending, as well as when, where, and why you're holding the event. Be ready to explain these things to them if they ask. It's better to iron these things out at the very beginning; because if it turns out that they're not quite the right fit, you'll both be saving yourselves time and energy in the long run by learning this information right away.
4.) Previous Work
You should also make sure the entertainer is right for your audience. Look at their website for reviews and testimonials. Watch their videos online and request demos of their work.  Some entertainers might not be the right fit for a corporate audience, so you'll want to learn whether their style or sense of humor is the right kind for the group.
5.) Booking
Entertainers' schedules can fill up incredibly quickly. Because of holidays, November through January is a popular time for corporate gatherings, and some entertainers may have their schedules for those months filled up as early as a year in advance. Research your options and start the booking process early enough that you're not left scrambling to hire a performer at the last minute.
6.) Guarantee
If an entertainer knows they have a quality presentation your audience is going to love, and they have enough experience, they should be willing to guarantee their services.
7.) Logistics
Will the performer require resources such as a stage, lights, and sound? Make sure the venue you choose has options that can accommodate the performer. Ask for specifics about what the show consists of; strolling entertainers, who walk through the audience during their performance, usually don't need the same arrangements as other types of performers.
8.) Communication
Keep the performer up-to-date on the event details. If the location or schedule for the event changes, he or she should know this as soon as possible.
9.) Contract
A contract listing the cost, event details, and other specifics will make sure that everyone is on the same page. Also make sure that the contract covers what's expected of you and what's expected of the performer. For example, will you be paying for their travel expenses, or will they be responsible for the expenses themselves?
10.) Promotion
When you've selected an entertainer and you have all the details of the performance ironed out, be sure to advertise the entertainment in your promotional materials for the event. Doing this may get more people interested in the event and increase overall attendance.
Choosing the right entertainment all boils down to planning ahead, doing some research, and asking the right questions. If all goes well, you'll be surrounded by smiling faces and roaring applause by the time the performer ends the act.