Lucrative Market for Corporate Entertainers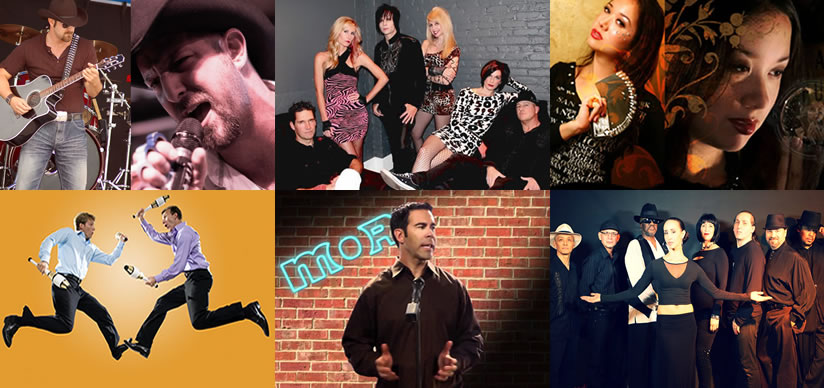 There's a not-so-secret corner of the entertainment market to which comedians and other performers should be paying attention: corporate events. When big businesses hold a convention or fundraising gala, they need a diversion, a dazzling or hilarious display of talent and artistry, and they're willing to pay good money to get it.According to Ken Fine, CEO of Blue Moon Talent, comedians in particular can make a smart career move by shifting into the corporate world. "Comedy clubs don't pay anything," he says flatly. "Comedians have learned over the years: Forget the comedy clubs, go right to corporate." Niche performers and "wow variety acts," meanwhile, have even more lucrative possibilities; many of the winners of "America's Got Talent" go on to make seven-digit salaries.
What kinds of acts do corporate audiences enjoy? Blue Moon, a nonexclusive corporate event entertainment agency, connects its clients with "comedians, impressionists, magic acts, various kinds of variety dance," says Fine, adding that singer impressionists are particularly in demand. "The same old acts aren't being booked anymore—the same old juggler, same old magician and card tricks. Come up with some really interesting show no one else has seen before.
"In other words," he adds, "it's hard work!"
Jamison Yoder, vice president of Funny Business, agrees. "Perform as much as possible, try your best to network with other [entertainers] who have worked in the corporate market," he advises. Reaching out to a national agency like Funny Business, which represents talent for both the corporate and college markets, is the best way to get the ball rolling. But wait, Yoder says, until an act is polished and packaged in just the right way. "I would caution against submitting to an agency before you're ready," he says. "We're pretty thorough about vetting talent; we watch video, we get references from other companies…. We want to see evidence they've been at this for a while: a website, a bio, one or two clips that are 3–5 minutes each, letters of recommendation, companies they've performed for."
As in the film and theater worlds, competition is tough among those pitching themselves to corporate talent agencies, says Fine. "You've got to stand out. The actor-performer-entertainer has got to put a lot of energy into their promotional materials today. We're dealing with people all over the country and we can't audition them live, so they need a good promo package." Videos in such packages essentially make or break a potential addition to a roster; acts should be recorded with impeccable production value in "at least a two-camera shoot," says Fine, and in front of a live crowd.
Another important distinction between corporate events and other venues: A performer's material must be squeaky clean. Yoder says that though it depends on the event, corporate clients generally want comedians who can present up to an hour of G- or PG-rated jokes. "We get expectations about what rating is acceptable," he says. "But your material has to be on point and suitable for a group of career individuals."
Or as Fine puts it, "One fart joke and you're finished." Greg Hahn, he says, is a favorite comedian among big businesses. "Even though he keeps it squeaky clean, he's very corporate-oriented because he talks about the workplace. He's hysterically funny. He's getting $5,000 an hour."
Of course, plenty of other talented people are vying for careers with that kind of pay grade. As with any aspect of the entertainment industry, you've got to work hard to break away from the pack. "You're still an entertainer whether you're in front of the camera or [working] in corporate," says Fine. "It takes the same stuff."
Written by Jack Smart – Backstage