So You Want To Be A Talent Agent?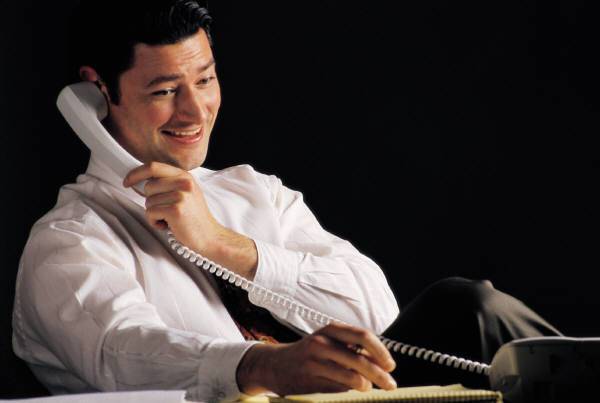 In Hollywood, talent agents act as the middlemen between the actors and the studios. Talent agents came into existence because actors had many financial and legal disputes with the big studios and needed someone to represent them. Today, major studios are still a dominant force in the industry, but talent agents are just as powerful if not more powerful than the studios, because the studios must go through the talent agents in order to hire the actors.
Agents can be basically broken down into different categories, A, B, and C. An "A level" agency has the greatest power, "pull", and prestige. Most new actors are not even considered by these top agencies because they mostly handle the big stars. The top five agencies in Hollywood are Creative Artists (CAA), The William Morris Agency (WMA), International Creative Management (ICM), United Talent Agency (UTA) and Endeavor. However in recent times, The William Morris Agency and Endeavor have joined forces to compete for the place as the number one agency in tinsel town. Yes, there are smaller boutique agencies in between these Hollywood powerhouses, but just about every major star you see in the movies or on television most likely are represented by one of these five agencies.
Most up and coming actors seek representation from agents on the B and C levels. Furthermore, a legitimate talent agent is always considered "SAG Franchised", meaning they are licensed and registered with the main actor's union, The Screen Actors Guild.A  talented individual is wasting his/her time with any unlicensed SAG talent agent. Legitimate agents receive 10% commission off the jobs they book for actors and never charge you upfront fees. However, many talent agents will have agreements in place for themselves for when they achieve extra deals for talented individuals, such as endorsements or sponsorships. For example, when an actor does commercials for a company, the agent will receive a percentage for how much the deal is worth and some royalties of how many commercials their client pursues in the future.
As a professional talent agent, you are ranked depending on how much wealth you can create for your clients, the agency you work for, experience, contacts, the years in the business and who you represent in the business. Through an actor's eye, having an agent on a "higher level" can determine you getting a role (job) over another actor just as talented as you.
Professional talent agents are known to have great business savvy and expertise to negotiate contracts on how much money their clients receive from jobs and future projects. With this in mind follows the question of, what do talent agencies look for in a trainee and where do agents start their training?
In most cases, talent agencies will recruit graduates with a minimum of a four-year degree and relevant work experience. But it is also known that talent agencies favor people with professional educational achievements and who can bring more to the company in terms of skills and business knowledge, such as MBA and Law graduates.
The starting point for a prospective talent agent at an 'A level' agency is in the mail room, where the individual spends four to six months sorting, routing and delivering mail, manuscripts, packages and internal documents to different departments of the company. While performing these day-to-day duties, trainees are given the opportunity to learn as much as possible about the agency's various businesses and be able to rotate positions so that they have a taste of the different divisions of the organization.
The next step for a trainee is to become a floater. This is where a trainee acts as an assistant to agents in many departments on a temporary basis, to learn the skills required to be an effective assistant to the agency.
If you do well as an assistant, you are eligible to apply for a full time position, as an agent's assistant, where you will work one-on-one with an agent on a regular basis to learn the ropes of how to be an effective agent within the company. If you then perform well in this role, your achievements will be reviewed by a selective team of senior agents to evaluate if you are worthy to work as a full time talent agent.
As a full time talent agent, most of your day will be spent trying to get auditions for your clients. There are many other factors that can determine them getting the role though, such as, do they fit the part of the role? How much will they get paid? The job of the agent at this point is to negotiate with other parties, such as studios, producers and directors, to ensure that the right deal is in place for his/her clients. Furthermore, it is the responsibility of the talent agent to phone and secure deals, look through the "breakdowns" (a daily listing of all the acting roles the studios/casting directors are seeking) and submit pictures to casting directors, hoping to get a client in on an audition.
Finally, as in any occupation, you must have some experience in order to get the job, and the entertainment business is no different.
Realistically, working as a talent agent can be hard work, stressful and will be long hours, but if you want to work as an agent and represent actors, celebrities and models etc, it is not impossible. All you need is persistence, courage, motivation and to keep abreast of what is happening in your industry on a day to day basis to achieve first class results.
Author: Blue Moon Talent, Inc.